Welcome
Home of Artist Ben Matsuya & Writer John Matsuya
If you are thinking of making a comic book and need an artist for hire, Ben Matsuya is the illustrator for you. The brothers frequently collaborate on narrative storytelling projects between freelance art projects and SEO services. They recently published their original comic Midnight Massacre (Action Lab; 2019) and received recognition for their Five In Five Movie Comic Panels (Indiewire; 2017, 2018). 
Work with us to get your comic book drawn and ready to publish.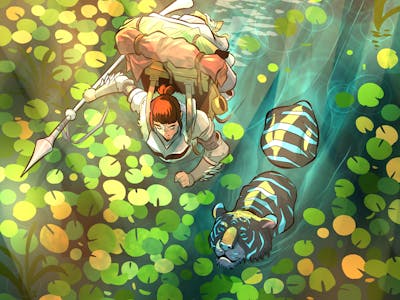 ---
Comics
Making a comic? If you need a freelance illustrator, contact artist Ben Matsuya. Browse some of our published works and see what you can expect from pencils, inks, and colors for your own project. If you're just looking for something fun to read while supporting independent storytellers, Buy our own original comic book Midnight Massacre.
Our original Halloween comic book is on sale now. You'll get some comedy, some horror, some tricks and some treats.
From Jason Inman and Ashley V. Robinson, a teenage girl rides the skies with a mysterious jetpack to fight evil.
A teenage Clark Kent realizes the powers that will make him Superman in this Smallville set comic short.
Five movies as five panel comics: Featuring Black Panther, Get Out, and more indie films!
---
Writings
Take a moment to skim through our comics blog. The Matsuya brothers cover the art, creation, and business of comics. We'll post storytelling tips, opinions, insights, career advise, reviews and art. Follow our journey as an artist and writers of comics and all the joys (and struggles) of being fans and creators.
Practical tips for writing your comic and communicating with your artist.
Writer Mark Russell is one of the best (and funniest) thinkers in comics today as he re-contextualizes established properties for a more socially conscious audience.
How Zack Snyder doesn't get Superheroes, but still explains Nietzsche.
Ben Matsuya Art
Swipe through the image gallery to see more of Ben's art and illustrations.