You Have a Story To Tell
Let's Talk!
You have a comic, a story, a site, or a business. You need great, personalized illustrations, graphics, and content. We deliver custom art and copy to make your ideas, concepts, and dreams - a reality.
Let's discuss the comics, content, art, copywriting, or editing you need for your own projects. Let's see what we can do together.
Use the form or email below and we'll get back to you as quickly as possible!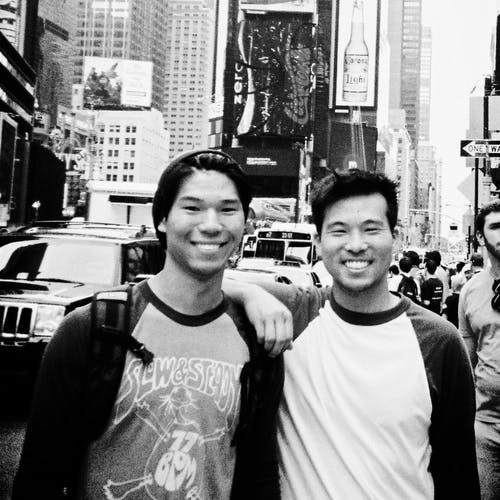 ---
SEE MORE OF BEN MATSUYA'S COMIC ART
Interested in making a comic? Browse through some of our successfully published comics to see what you can expect when hiring Ben Matsuya as your freelance illustrator.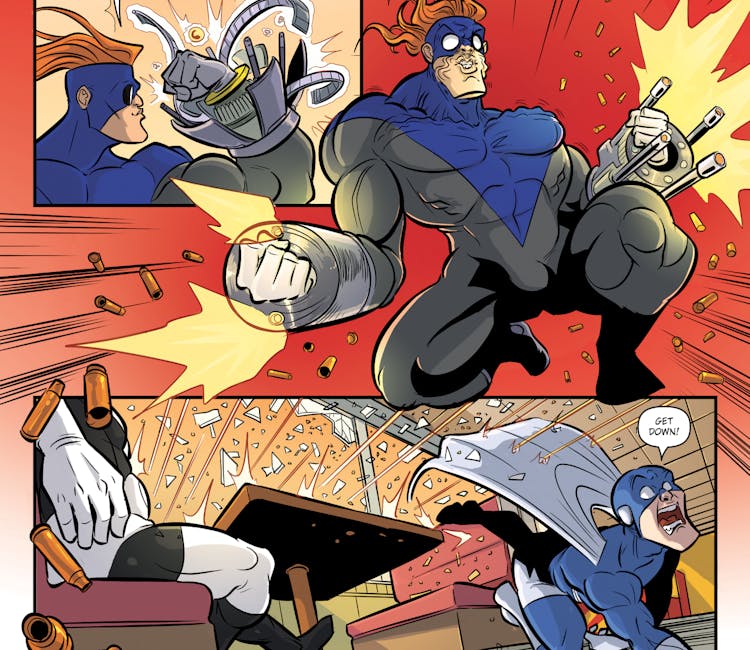 TESTIMONIAL
As creators ourselves, we understand what it means to invest your blood, sweat, and passion into your work. The passion you have for your projects is infectious and makes us better collaborators. We've been fortunate to team with some unbelievably talented writers, artists, entrepreneurs and creators. We take your work as seriously as we take our own. Early on in the process, we find how you are most comfortable working, so we can deliver quality and timely art and beat your expectations. We try to be pretty humble guys, but we're very proud of our work ethic. Here's what some of our clients have to say about working with us:
"The aesthetic that Ben Matsuya brings to his pencil and ink work makes every character pop off the page with energy!" - Jason Inman (Jupiter Jet; Action Lab)
"Ben Matsuya's creativity brings so much to each and every page he works on. From concept art to final execution Mr. Matsuya is professional, timely and thoughtful in all of his work. I look forward to working with him on future projects." - Ashley Victoria Robinson (Jupiter Jet; Action Lab)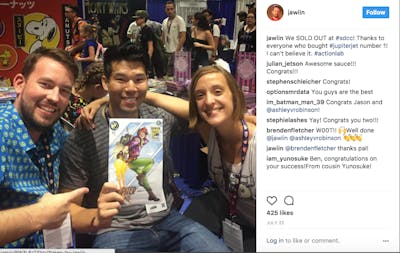 "Working with Ben is a terrific experience! Creative, professional, and versatile, Ben balances his unique talents with the overall vision for the project. I'm looking forward to our next collaboration." - Mary Wilcox (Krazy Kicks; Concept Project)
"Ben Matsuya's amazing artistic style brought my project to life! Not only is he talented at what he does, but he is also very pleasant to work with and offers quite the level of professionalism."  - Louis Southard (Villains Seeking Hero; Action Lab)
"Working with Ben is an absolute pleasure. His art is consistently brimming with enthusiasm and I'm always excited to see what he's going to do next. On top of that, Ben is a professional who never fails to deliver top notch work on a timely basis." -Cameron Keraku (Henshin Man; Webtoons)
"Ben Matsuya is a pleasure to work with. He is intelligent, courteous, friendly, honest, hard-working and generous. The quality of his art speaks for itself and it's an honour to have co-created comics with him." - Sam Roads (Cryowulf)
I have worked with a number of illustrators and I can say unequivocally that Ben is the most professional and talented by far.  He's met every deadline I've thrown at him without complaint and is always willing to go just a bit farther to take the work from good to outstanding!  He does an incredible job of bringing my words to life and conveying the perfect emotion at the right time.  He is quick to understand the story and he aptly brings a wide variety of characters to life balancing scientific accuracy with comic book impact.  He excels at providing depth and motion and his use of color is outstanding especially considering he is incorporating our brand colors.  He masterfully buildings excitement and drama without making it to scary for our youngest readers.   Ben is a absolute pleasure to work with on all levels and I hope to work with him for a long time to come. - Curtis Bentley (Go2Science)
Ben Matsuya Art & Illustrations
Wondering if Ben Matsuya is the illustrator for you? Swipe through Ben's art gallery for more art and illustrations.