Ben Matsuya
Comic Artist | Illustrator
Need a comic book artist for hire?  
Whether it's a clash of superheroes, a zombie invasion, or a first kiss between two teens in love, Ben Matsuya is the artist for you. You write the intimate, quiet scene or the bombastic battle, and Ben will sketch it with an eye towards the angles, frames, and designs that provide the biggest impact for your comic. Most importantly, he wants to help you tell your story with your characters with clean, beautiful art and illustrations.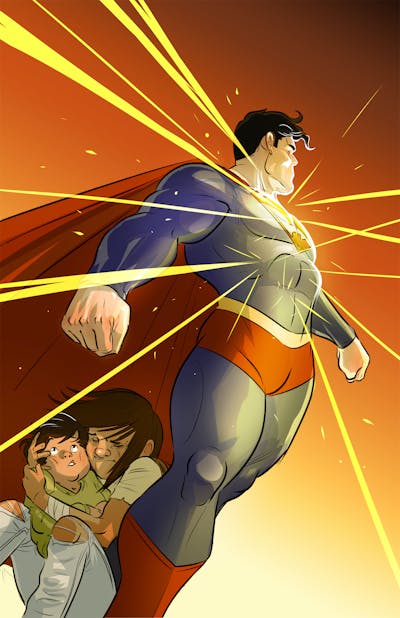 ---
If you're looking to hire an artist, getting your story to the page can be pretty daunting. Ben Matsuya is an experienced, published professional comic book artist who brings your words to life with beautiful artwork. With a collaborative spirit, he will realize your ideas to illustrations, hit deadlines, and bring guidance to your project from his years of experience in the comic book industry.
BEN MATSUYA ART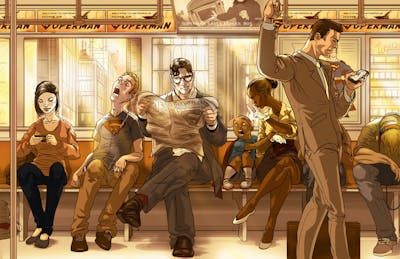 Looking to hire a comic book artist? Click below to Ben Matsuya's Portfolio to see his pencils, inks, and colors in his published projects. We're looking forward to working with you and seeing your story come to life.
BEN MATSUYA BIO
Born and raised in Southern California, Ben has been heavily influenced by the amalgamation of ideas and sub-cultures unique to this community. He graduated from Cal State Fullerton with a BFA in Illustration and has won acclaim as a finalist in the 2009 Walt Disney Imaginations Competition. His main passion is character based sequential storytelling in the comic book medium, which he feels allows for the most freedom and individual expression. He is the artist for Jason Inman and Ashley Victoria Robinson's Jupiter Jet (among other projects) and is the co-creator and artist for the original comic Midnight Massacre. 

Ben seeks to find the soul in the narrative of each new project with his clients. He prides himself in providing professional, quality art in a timely manner.  His artwork has been featured in logos and advertising, on websites for small businesses, in galleries, theaters, animation and of course, comic books - an indication of his versatility. 

Ben values collaboration and works with his clients to bring his concepts and characters to life; he wants to help you realize your vision. Having been a creator, an employer, and an employee, Ben understands the many challenges of getting a comic book done right.  Our clients trust working with Ben as he brings his experience and professionalism to help tell your story with quality, clarity, and speed. Read some testimonials of what our clients have to say about Ben. You will see the cinematic energy and lyrical orchestration to your comic book by drawing characters who exude life and emotion with their posture and demeanor; he blocks out scenes and composes frames to reinforce the themes of each story and scene. His comic book art has been inspired by talent such as Frank Quitely, Jim Lee, Bruce Timm, Adam Hughes, Yoji Shinkawa, Moebius, Bill Willingham, and Matteo Scalera.

If you're looking for art that is unique and distinctive, that captures your voice and tells your story, contact us and reach out today.
BEN MATSUYA ARTIST Q&A
What's your Drawing Philosophy?

My philosophy is "every panel has purpose" and clarity is my top priority.


What's your Process? How Does a Writer/Client Work With You? 

First, I read through the script and story to make sure I understand your themes, motifs, and goals. We'll work on character sketches (or work off of existing designs) and build their expressions, posture, and attitudes based off the motives and perspectives. 
We'll then move on to the thumbnail phase - rough sketches of each page laid out for you to approve before we head to pencils and inks. It's very important to me that you're looped in to every step of the process so you can be as hands on or off as you want. 
You'll then receive the drawn and inked pages, typically a page every one to two days. This is where you'll see the actual pages of your comicbook.
What kind of tools do you use?
What are your favorite comic books and graphic novels?
Ben Matsuya Images and Art
Swipe through the image gallery for more art and illustration.
BUY MIDNIGHT MASSACRE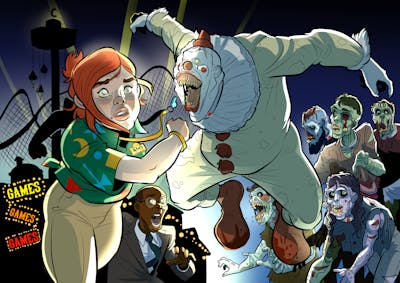 Midnight Massacre is an original, independent, comic about a Halloween theme park that takes a turn for the worst when the CEO fires its costumed characters and replaces them with monsters from hell. A part-time games attendant named Amy has to save the park and stick it to her boss.
If you're the kind of insightful, intelligent, good looking reader that this kind of story will appeal to, support our original story and give it a read!